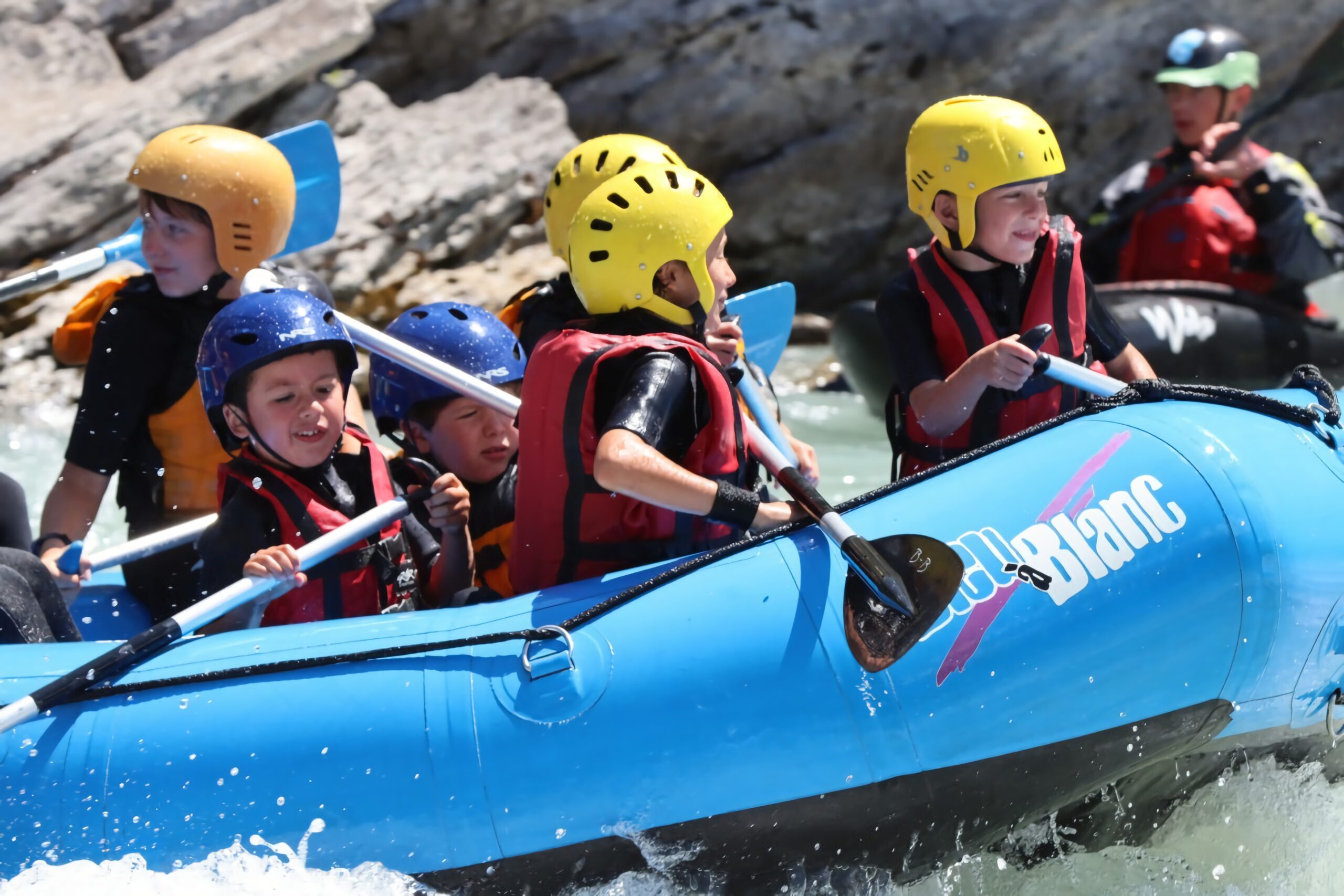 Dedicated activities for the youngest on the Durance
Magic of water and sun, from budding adventurers to seasoned backpackers, embarked for the whitewater adventure with Bleu à Blanc.
A real descent like the grown-ups (only condition: know how to swim) including games, exercises and the atmosphere. A la carte stays, children's courses from half a day to a tonic week. A program that meets everyone's tastes and expectations to learn, move, discover the valley and the magic of mountain life.