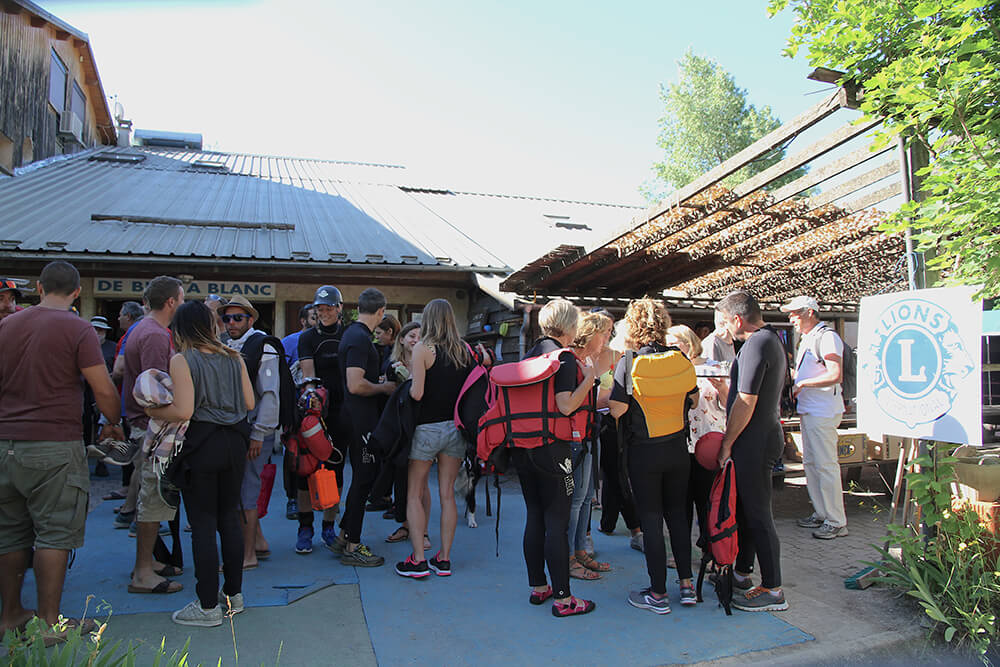 We welcome you to our Rafting Eau Vive base located on the banks of the Durance in Embrun.
Here is a presentation of the progress of your outing, a reminder of what you need to bring / what we provide and a presentation of the different services included in all our outings.
1. Get organised
We welcome you with coffee and we present our base and staff to you. Our guides will give you all the instructions you need to get ready for your activity.
A neoprene suit that you put on over the swimsuit, a safety vest and the helmet.
A bus will transport you.
2. The white water descent
You're not afraid to get wet and ready to go downriver?
On the menu, the various rapids of our rivers, on the boats chosen during your reservation, and a crazy atmosphere. Watch out for the first roll!
Back at the base, a hot shower and your dry clothes are waiting for you…
3. The landing
Debriefing with your guide and your crew.
It's possible to watch different videos and photographes of your adventure.
The time to complete the wild water activity is about 3 hours..
4. The warrior's rest
Enjoy "Spot" Area, our Chill Zone stopover on the banks of the Durance, as well as the terrace bar, to relax and discuss your whitewater experience.
A pétanque court is even available to you. Some evenings, festive barbecues are organized.
Possibility of privatizing the base for your events.
Fancy a private event?
Our large capacity base and our Le Spot chill zone are ideal for organizing days with tailor-made activities!